Puerto rico dating online
Puerto Rico after Maria: Coffee and Philly politics in Old San Juan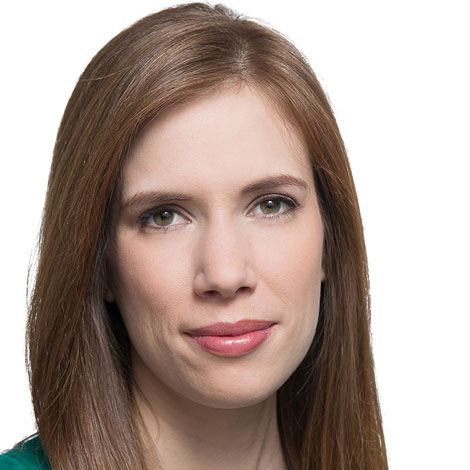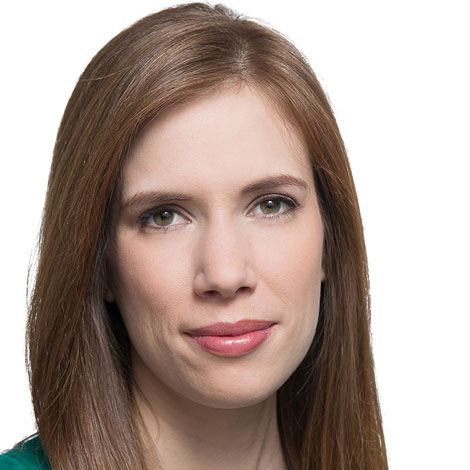 Tricia L. Nadolny
Tricia L. Nadolny is an investigative reporter.
Puerto Ricans fleeing island picking Philly as home
Puerto Rico after Maria: Coffee and Philly politics in Old San Juan
Staff writer Tricia L. Nadolny and staff photographer David Swanson have been dispatched to Puerto Rico to report on how the island and its residents are recovering from the devastation of Hurricane Maria. Tricia will be filing daily online dispatches while there.
Gallery:
Related Coverage
Lin-Manuel Miranda wants 'to send a bold message' by returning to 'Hamilton' in Puerto Rico
San Juan, Puerto Rico
On Saturday, our last full day in Puerto Rico, I settled in at a nearly empty coffee shop in Old San Juan and quickly found myself having a conversation about Larry Krasner.
Eric Vos, who lived in Philadelphia from 1998 until 2011 and now leads the Federal Public Defender's Office in Puerto Rico, is a big fan of the Democratic nominee for Philadelphia district attorney. As he ordered a pastry at the counter, Vos told me he and Krasner used to share office space in Chinatown.
Since Hurricane Maria hit, Vos has been lucky. His house is fine, and with his government connections he was able to get generators for all his employees. But life has nevertheless changed.
Vos said his wife works for an online tutoring company, and without stable internet access was forced to leave. She is renting a house in Maine and is unsure when she will return.
"It was one of the most heartbreaking things, going to the airport," he said.
Not just because he was saying goodbye, but because all around him others were saying goodbye to their loved ones, too.
As we chatted, not a single person came into La Bombonera.
Eduardo Maldonaeo, who made my cappuccino, told me that on a Saturday, the line typically stretches out the door. He said people come for the Mallorca bread, served with butter and dusted in powdered sugar. (The guava and cheese turnover, I can say, is pretty good, too.)
I'm exploring Old San Juan today. Bought a pastry from Eduardo. Typically on Saturday the line is out the door. pic.twitter.com/nqazA6guuE
Outside, the streets were empty. Shops and galleries were boarded shut. The gate to Fort San Cristobal, the castle that looms over the downtown, was locked.
It's a bizarre feeling, trying to be a tourist where tourism has come to a screeching halt. Earlier, I had walked through a souvenir shop open but without electricity, squinting to see the shelves in the dark.
"You can see, they're putting the power in today," he said, pointing out of the coffee shop's windows to the utility crews working just outside.
The power will come back, he said, and the tourists will too.
Thursday morning I stood at the edge of a downed bridge in Utuado, Puerto Rico. On the other side was a community cut off from the rest of the island, their only means of travel washed away by a rising river.
So they crossed, one after another, by climbing up and down two homemade ladders that stretched to the river's bed, which was mostly dry that day. They shuttled supplies to and from with a shopping cart tied to a pulley system — perhaps the most resourceful thing I've ever seen.
David Swanson
I interviewed people coming and going from my side of the bridge but wasn't planning to make the journey myself, uneasy about whether the ladder was stable enough.
Then 71-year-old Anna Oquendo arrived and started making her way down to the river.
She had no choice but to cross; Hurricane Maria dealt her this hand.
The least I could do, I thought, was to cross as well and hear the stories of the people on the other side.
I grabbed a fresh notebook and jogged behind her, jumping over pools of water on the river's floor. And in the end the climb up wasn't so bad. The ladder was more solid than I had expected, another credit to these neighbors who banded together when the government didn't reach them until two weeks after the storm.
David Swanson
Once up, I gave Anna a hug and someone translated as I told her she inspired me to come across. I sat for a photo with her beneath a small hut made of bamboo posts and a metal roof, a Puerto Rican flag flying from the top.
David Swanson
San Juan, Puerto Rico
Wednesday was our third day on the island, and a long one spent with five volunteers from Philadelphia and others from the American Red Cross delivering water and food in Florida, a town an hour and a half drive west of San Juan.
After returning to San Juan before sunset, I took a walk to the beach. A few swim, some read from chairs in the sand, not many, but life seems to be getting on in this rich port.
DAVID SWANSON / Staff Photographer
DAVID SWANSON / Staff Photographer
DAVID SWANSON / Staff Photographer
DAVID SWANSON / Staff Photographer
Quetcy Lozada was dripping with sweat as she walked the hills of Cayey, Puerto Rico, destroyed houses on both sides of her.
At the sound of her voice, people came — leaving homes with boarded windows, tarp roofs, second floors completely swept off by the winds of Hurricane Maria. Out of the back of an open minivan, she and other Salvation Army volunteers grabbed boxes of water and food, then kept moving down the street.
DAVID SWANSON / Staff Photographer
I walked beside her, stopping to interview people along the way.
A grandmother who worried about her 10-year-old grandson because he seems to have slipped into a deep depression since the storm. A woman who could only credit the grace of God when she wondered why her house was spared and her neighbors' were destroyed. A daughter who stood in her father's shattered home, only the studs and concrete floor left.
"Do you want a water?" the last woman asked me. "It's all I have."
Lozada said so many people have shown her the same kindness over the last two weeks.
"May your blessings multiply," one man told her Tuesday as she handed him boxes of supplies.
I heard about Lozada's trip to Puerto Rico from Philadelphia City Councilwoman Maria Quiñones-Sánchez, who is from the island and will be there next week. Lozada is her chief of staff.
Tuesday was her final day of volunteering. Over her two weeks of caring for families in need, she never visited her own family — an aunt, uncle, and cousin who live less than 20 minutes from where she was based.
DAVID SWANSON / Staff Photographer
"I came here with a purpose, and that was to try to serve the island," she said. "I couldn't be selfish and just want to serve my family."
But after her final drop-offs Tuesday, she stole away for a quick visit. On the way, she carried the same question that had ached within her all week: Were they OK?
David and I went along and will bring you the rest of the story on philly.com later this week.
Daisy Lopez returned to Philadelphia from San Juan on Tuesday morning with only the clothes on her back.
She left the rest — shirts, shorts, tank tops, sneakers, even her dental floss, mouthwash, and a small vial of her favorite perfume.
"I left it. I just just left it. How I could I take it knowing she had nothing?" Lopez said of the woman she gave her belongings to.
Lopez, 43, and her fiancé, Soraida Perez, 42, who live in Northeast Philadelphia, had planned their trip to Puerto Rico in July, expecting to spend a few days by the beach and to see of their families on the island.
When Hurricane Maria hit, they knew they would keep the tickets. So they set off buying supplies, using about $2,000 of their own money and $1,000 raised through a GoFundMe campaign. They filled five suitcase with batteries, water filtration straws, water purification tablets, solar lights, matches, battery-operated fans, car inverters, tea lights, and mosquito-repellent bracelets.
Perez's 7-year-old nephew packed candy into small gift bags.
The women packed $20 bills into white envelopes, tucking a small note with the name they gave their campaign, Mission Philly Gives to Puerto Rico, in each.
They landed in San Juan on Thursday morning with no itinerary, guided by a perpetual string of need that unfolded all around them. They took several trips during the week to a small community outside San Juan that was washed out by a rising river, where many homes, they said, are still filled with a thick mud.
"It's definitely an emotional roller coaster," Perez said, sitting in the courtyard of a San Juan hotel, a few hours before their red-eye flight home. "How can people live like this? It's so horrible. But when you talk to the people, they're good. They're so positive. They don't have anything and they want to give it to you."
Earlier Monday, the two had wandered aimlessly through Barceloneta, a town on the island's northern coast, following a map hand-drawn by a woman in Philadelphia. The woman, a friend of Perez's, had asked them to find her son. She had a care package for him. But more important, she had bought him a ticket to Philadelphia and hadn't been able to get him the details because his area had so little cellphone coverage.
Perez and Lopez had tried to find the man earlier in the week, circling the town with no luck. On this second try, after more circling, soliciting help from strangers and staring at the map, they saw a man about the age of the one they were looking for leaning out of the second-floor window of a house.
He was expecting their visit and came down right away. They handed him the supplies and one of their white envelopes, the details for his flight written on the front.
Only then did they realize had been looking at the map backwards.
"That house is not pink. That car dealer is not there. The Clario is up the street," Perez said, pointing at the map, ending their trip with a deep laugh.
The night before I left for Puerto Rico, I got a frantic phone call from Charito Morales, a Philadelphia woman who is helping to set up a health clinic in the remote, mountainous city of Utuado.
"I need doctors. I need nurses. People are stranded," she told me. "I need medical personnel."
It was difficult to understand her, between the strain in her voice and the grainy cell coverage. I wondered whether she was in a car but didn't ask, sensing she didn't have time for questions. She knew I would be in San Juan the next day, and she quickly asked if I could get word to someone that she needed help. I told her I would try — having no idea how I would — and hung up. Our conversation lasted less than a minute.
I didn't know that kind of desperation would reach me on my couch in South Philadelphia before I even left.
Photographer David Swanson and I decided to go to Puerto Rico to document life after Hurricane Maria and the ties that bind the island and Philadelphia. Our city is home to 134,000 Puerto Ricans. The community has grown steadily and will only grow faster now, with one study estimating Pennsylvania could receive as many as 27,000 migrants from the island in the first year after Hurricane Maria, second behind only Florida.
DAVID SWANSON / Staff Photographer
In the airport Monday morning, I met one woman ready to take that step, 29-year-old Melyssa Bac. She was returning to San Juan with her mother after spending a week and a half visiting her sister, a graduate student at La Salle University.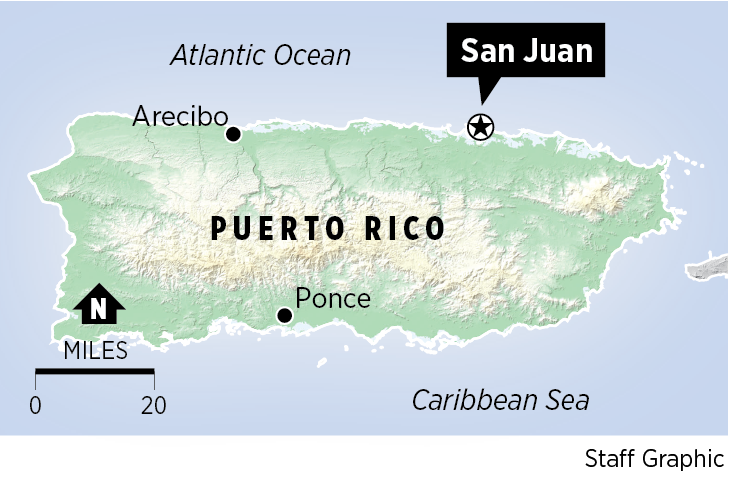 Bac told me she was thinking of moving to Philadelphia before the storm but now she feels she has no choice. She makes $7.25 an hour as a hair stylist, and her boss can no longer afford to pay her. In Philadelphia, she saw sign after sign in the windows of businesses hiring for the approaching holiday season.
"There are a lot of people hiring," she said. "You don't get to see that in Puerto Rico."
I thanked her for taking the time to talk and boarded the plane. It was a massive jet, eight seats across, yet only a third full. Naively, I had expected it to be packed with people heading to aid in the relief effort.
Then I remembered what someone from the Salvation Army had told me a few weeks after the storm. She could get her volunteers to Puerto Rico, but she was having a hard time getting them back. It was the flights leaving the island, she said, that were full.
This was my first time visiting Puerto Rico.
My husband and I were thinking of taking a trip there next year to celebrate our 30th birthdays. A reporter in my newsroom recently visited with her sons, and I was enchanted when she told me of visiting one of Puerto Rico's three bioluminescent bays, where millions of microscopic organisms glow fluorescent blue when touched, like the filling of a glow stick poured into the water. (It's unclear what long-term impact Maria will have on the natural wonder.)
I wanted to see it myself. Instead, since we landed in San Juan a few hours ago, I've seen palm trees with the tops in tatters, bare billboard frames lining the highway, electrical wires hanging over streets, and pristine yet desolate beaches. Many appear shell-shocked.
San Juan from the skies: turquoise waters, brown trees and blue tarps on the roofs. #HurricaneMaria pic.twitter.com/8sjSLghApT
Cellphone and internet coverage on the island is spotty and, in many places, nonexistent. But we plan to post here whenever we can. You can also follow me on Twitter and Facebook.
When I know more, I'll bring an update on Charito Morales. After I hung up with her, I texted the translator whom David and I will be working with this week. He called Morales to get more details on what kind of help she needs — pediatrics, she told him, among other things — and told her he would reach out to an acquaintance in the medical field.
Hopefully, by the time I see her in a few days, that help will have arrived.
More in news
How Craig LaBan picked his 25 faves, and the places that just missed the cut
AIM is signing off forever on Friday. Tell us your Instant Messaging memories
Fattah's days of money for nothing may be ending | Stu Bykofsky
War on Drugs will headline next summer's Xponential Festival
Darth Vader doing good? This group dresses as Star Wars villains - for charity
@phillydotcom Facebook icon
Trump's pathological treatment of Puerto Rico | Helen Ubinas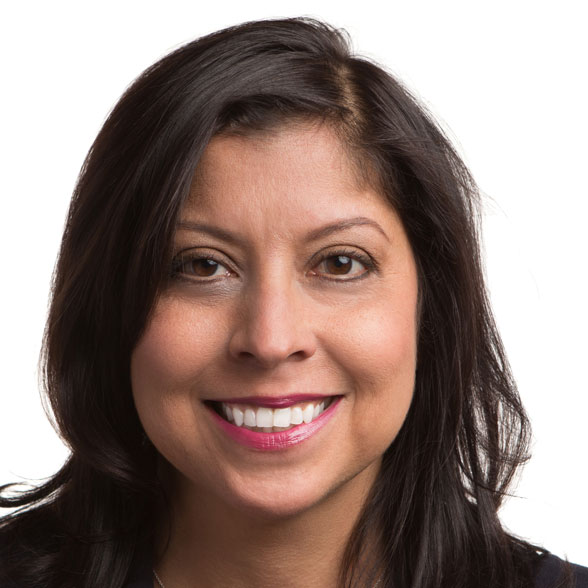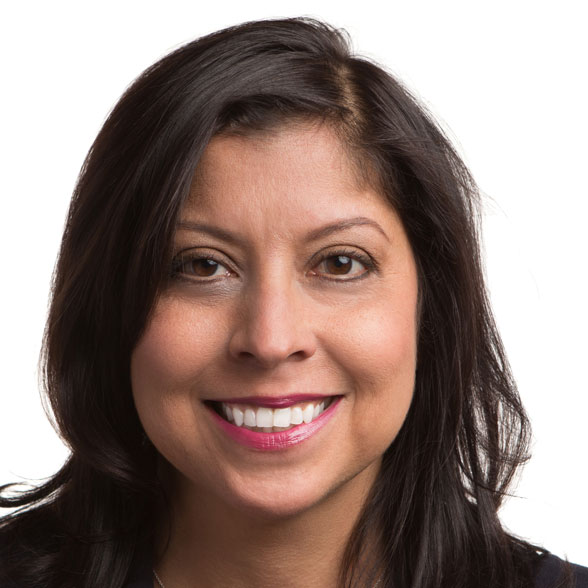 Helen Ubinas
Helen Ubiñas is an award-winning columnist at the Daily News. She is a champion of the little guy (or gal), especially those Philly residents who go unseen and unheard, and a not-so-easily-plucked thorn in the side of city politicians and organizations who forget they serve the public.
A young girl reminds us that #NotEverythingIsAwful | Helen Ubinas
Teen found electrocuted on top of SEPTA train 'was just a good kid who ran' | Helen Ubinas
I didn't think I could be more stunned by the president's willful ignorance and cruelty, but then I woke up Thursday morning to his sickening tweet about Puerto Rico.
…We cannot keep FEMA, the Military & the First Responders, who have been amazing (under the most difficult circumstances) in P.R. forever!
It felt like an extra-hard kick to the gut. Hadn't we all already watched him chastise Puerto Rican public officials for throwing "our budget a little out of whack" like a bunch of children who spent too much on candy? And then toss paper towels to desperate hurricane survivors, who didn't — and still don't — have power or water or food?
I could not stop watching that clip or stop seething over his disrespectful and dismissive treatment of U.S. citizens. One more time for the kids in the back: Puerto Ricans are U.S. citizens. 
And then Trump doubled down. Or piled on, or whatever someone does when he dances on the graves of others with his now all-too-familiar morning toxic-tweet dump.
A couple of months after he assured U.S. citizens in hurricane-hit Texas and Louisiana that the country will be with them until the end, he tells U.S. citizens in Puerto Rico that they are on their own, that "FEMA, the Military & the First Responders" can't be there forever.
As others have pointed out, we've been in Afghanistan for 16 years.
Journalist Tanzina Vega hit the nail on the head when she tweeted:
The news lately is proving a few things: we don't listen to people of color, women or the poor.
I suggested that we not only don't listen to them, but we also don't care about them or value them.
I've spent my career seeing that up close and personal.
You're white, and your life and your story are valued in a way that people of color are still dreaming of and fighting for.
Which is why even though I don't know or care much about sports, I'm disgusted by the suspension of ESPN anchor Jemele Hill and the push to punish NFL players who don't stand for the flag in protest of police brutality against black Americans. (Again, for the kids in the back: It's not about disrespecting the flag or the military.)
There is a long list of things people of color get punished or killed for in this country.
Driving, walking, questioning authority. Truth-telling. Truth-telling as an athlete, an academic, an anchor, a journalist, a citizen of the United States — by way of Puerto Rican parents — who is here to tell you that if you are not disgusted by Trump's pathological treatment of your fellow U.S. citizens, you are part of the problem. And the problem clearly goes deeper than the charlatan-in-chief. During a CNN interview, Rep. Scott Perry (R., Pa.) defended Trump's threat to end relief efforts in Puerto Rico and accused the media of making up reports about the desperate circumstances on the island.
My uncle in Manati, Puerto Rico, isn't making up the devastation he witnessed when the hurricane destroyed his home and the desperation that now exists all around him.
The media is not making anything up. We don't have to. In our wildest dreams, we couldn't make up the depth of depravity at the hands of the president and his supporters.
Here's some truth that's not new, but still hurts:
Those "Hate Has No Home Here" signs are bull. I say that as someone who has one in front of her house, though not for long.
Hate absolutely has a home here. It bought property and settled into our cities, our country, and our White House.
More in opinion
How Craig LaBan picked his 25 faves, and the places that just missed the cut
AIM is signing off forever on Friday. Tell us your Instant Messaging memories
Fattah's days of money for nothing may be ending | Stu Bykofsky
War on Drugs will headline next summer's Xponential Festival
Darth Vader doing good? This group dresses as Star Wars villains - for charity
@phillydotcom Facebook icon
Commenting on the news puerto rico dating online sign up. Website for dating.